Hire a five star film and photographic studio in East London

Introducing East London's most sociable Film and Photographic studio available to hire. Contact us for up to date rates and bookings.
Flexible and affordable film and photographic studio
Introducing a whopping 2,500 square foot film and photographic studio space available to hire, right in the heart of East London. We offer a unique collection of flexible studio spaces ranging from 530 sq ft to 2,500 sq ft.
The studios truly are a space like no other. Perfect for those who want to be bathed in daylight, or those who prefer to … eh hmm… do it with the lights off…
Studio 1
9m x 9m (872 Sq Ft)
For modern lifestyle / cafe / restaurant shoots, Studio One provides the perfect backdrop. Home to a Cafe by day, Studio One is available to hire for both daytime and evening shoots. Complete with 872 Sq Ft of floor space, a bar / service area, tables, chairs, plants and over 40 Edison light bulbs, Studio One provides an ideal setting for those seeking to "get the look" without the costly expense of building a bespoke set.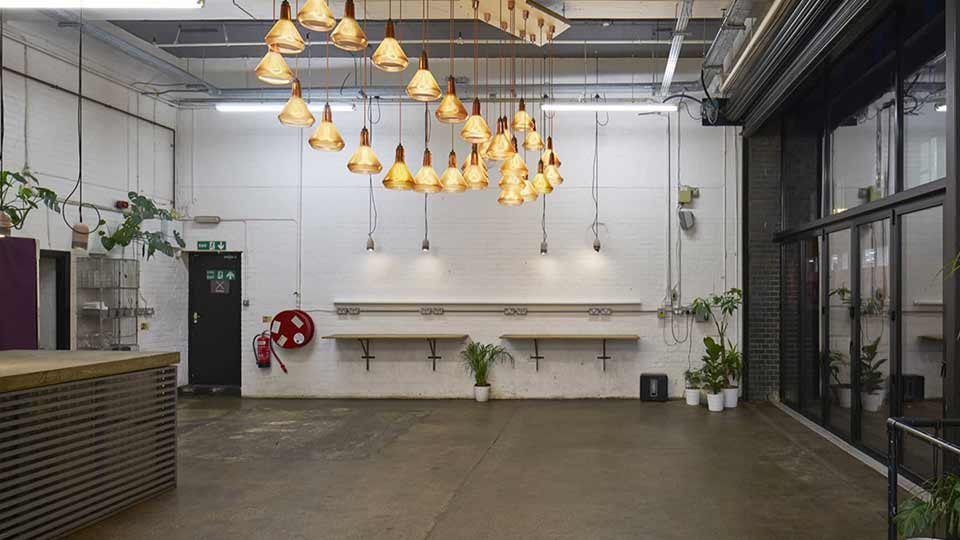 Studio 2
15.3m x 9m (1475 Sq Ft)
At 1475 sq ft, Studio Two, is the largest space that benefits from large shutters that open directly on to street level allowing for daylight to flood in, facilitating painlessly simple vehicle access as well as keeping your crew happy by taking the strain away from complex set builds.
Studio 3
5.5m x 9m (530 Sq Ft) the smallest, but perfectly formed space. At 530 Sq Ft, there's plenty of room to swing a cat (or the director…).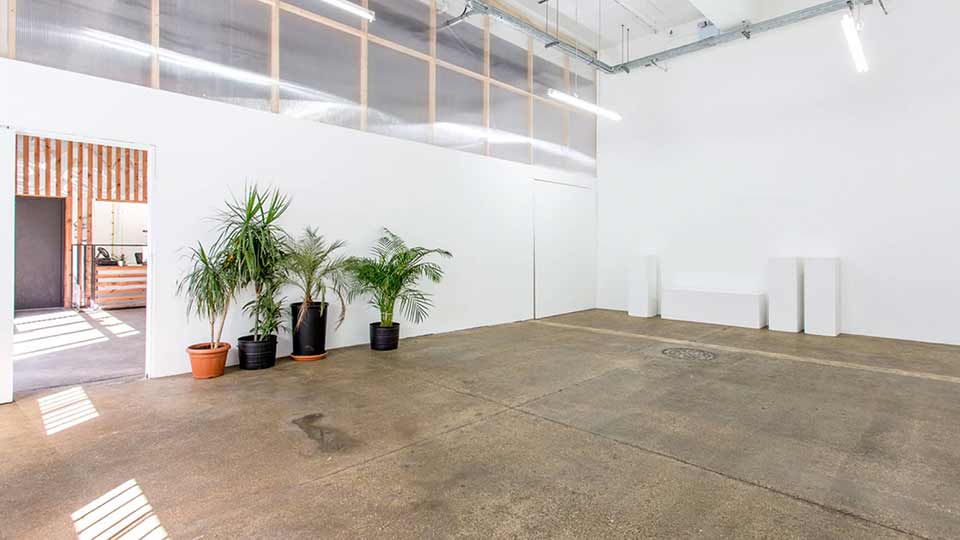 Studio 4
6.6m x 9m (652 Sq Ft)
Studio 4 provides 652 Sq Ft of studio space. Glass doors that open to street level allow you to flood the space with natural daylight, whilst with the swipe of a button, electric shutters can leave you in total darkness.