Video Production Company London
Hello, we're a video production company in London. We make it easy for businesses to produce videos that succeed.
We produce videos for a wide range of business needs, including:
We've all seen a cringeworthy video. Don't let it be yours!
A fail-proof solution reveals how to create successful video content for your business – Guaranteed.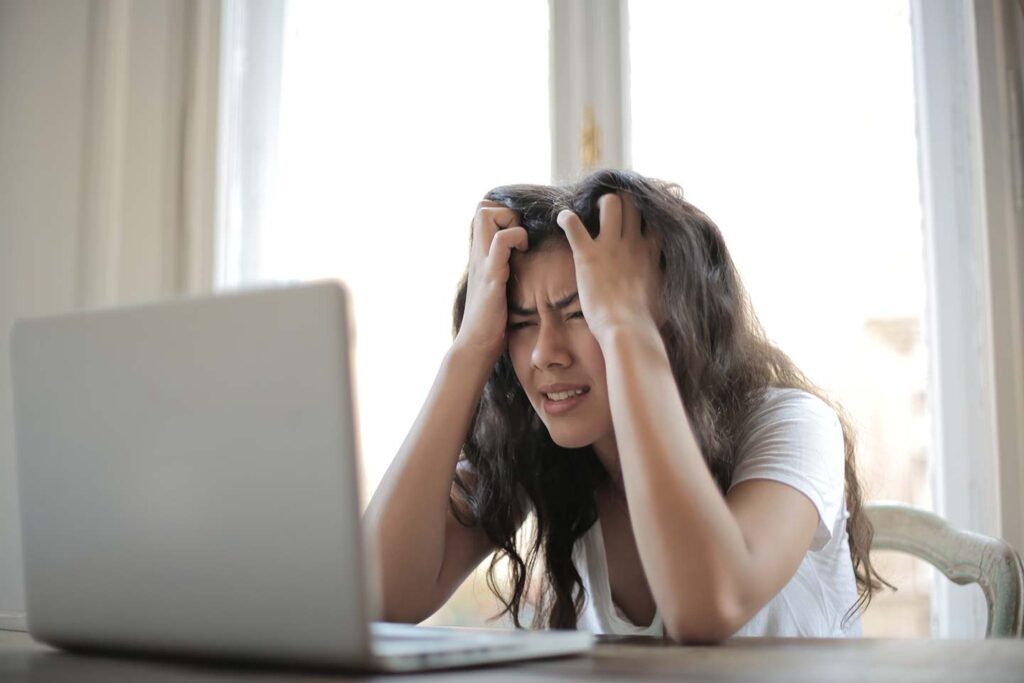 UGHHHH!
OK – I think it's fair to say that – We've all pretty much had enough of lockdown now.
I hope you and your families are keeping safe, well and managing to adapt as best as you can. 
It has been tricky for all of us – And video production has been no exception.
So if you're thinking of producing a video, my guess is that there's a high likelihood that you're not exactly sure how to do it.
I'll be honest, even we had exactly the same thought when the pandemic hit…
We moved out of our beautiful studio in east London and switched to a fully remote video production model.
It was tough at first – But we've worked incredibly hard to adjust, innovate and find the most efficient ways to make it work.
And the good news is… Drum roll…
It's very much possible to create stunning video content without so much as you leaving the house (that's where we come in – More on that later…)
But the same rules apply…
A bad video is often worse than no video at all.
We've all watched a badly made video at some point in our lives.
You see them every day on social media – On websites – In business presentations… 
Some are boring and don't hold your attention. Others are just cringe.
And very often you'll see videos that just look cheap.
Getting video wrong is even easier right now.
But that's rarely an option when it's your name / budget on the line.
So… What's the secret to a great video?
And why is it that some videos work and others don't…?
Great video starts with finding the right video production company.
So if you're looking to create a video for your business, then read on… because there are…
5 Totally Devastating Side Effects Of Bad Video Production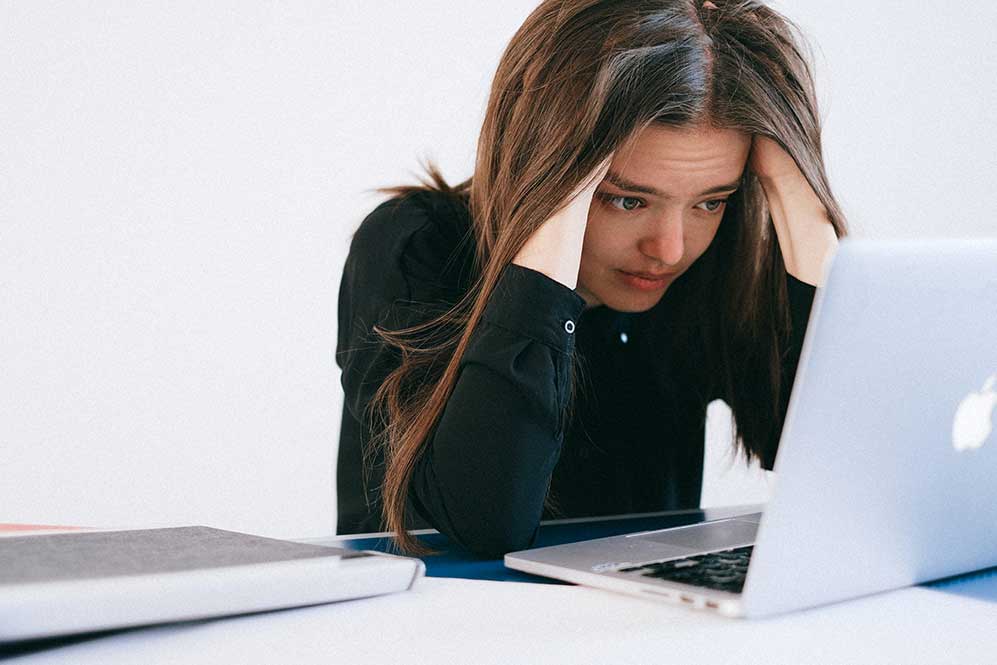 Bad video is embarrassing.

To the point where you simply hate pressing play. The messaging isn't as strong as it could be. The music annoys you. You're sick to death of the voice over. Your logo doesn't look quite right and your brand colours don't match anything on your website.

Bad video damages your reputation.

Yes YOURS as well as your brand. Your credibility takes a major hit with a bad video. Wrong tone. Wrong message. Wrong strategy. They're all up for grabs with the wrong approach.

Bad video destroys the rest of your work.

Forget all of the budget you spent on website design, paid media and print. EVERYONE is going to see your video. EVERYONE. If it's no good, the rest of your work goes down the drain with it.

Bad video means YOU end up doing MORE work.

When your video production company just isn't 'getting it', you find yourself trying to rectify mistakes with hacks to make the best out of a bad situation – Knowing that the deadline isn't getting any further away and it's YOUR name on the line.

Bad video drags down everyone around you.

Nothing pours tepid water on colleagues and customers more than a video that falls short of creating excitement and buzz. It screams "our company simply doesn't care".
Put simply…
Bad video does more damage than no video at all. 
So the question is…
What's your plan?
Do you know the exact process to follow to ensure your video delivers the results you need?
Or the best duration for your video?
Or the right equipment to guarantee the best quality?
How certain can you be on a scale of 1-10 that you'll end up with exactly what you need?
It's your name and budget on the line, right?
The good news is…
You won't need to worry about any of this… Not a single thing. Nothing.
Finally – A Simple Approach To Video Production – Phew!
Hi – I'm Tom 👋
Welcome to Social Films. We're a video production company in London.
As a video producer, I've worked in the industry for 15 years helping businesses large and small to create videos that lead them to greater personal and commercial success.
Videos that pop eyeballs and raise heartbeats.
Videos that motivate and inspire.
Videos that dramatically increase profits and grow your audience.
Videos that exceed expectations and targets.
Videos that lead to promotions, pay rises and much, much more.
Yes – Good video production has the power to do all of these things and it can work for you, too.
Done well – Good video can be life changing…
Here's a snapshot of the types of video we're asked to produce:
Videos for those "last minute" presentations that someone just decided they need ASAP!

Videos that need to make boring topics look a little more exciting.

Videos that need to explain things in simple terms.
Videos that need to promote product launches and events.
Videos that need to generate more likes, shares, comments, clicks and conversions.

Videos that need to add some rocket fuel to the sales pipeline.

Videos that need to grow, look and feel part of your brand.

Videos that need some "fixing" or need some cosmetic work to save the day!

And many, many more…
And here's the quality you can expect from us:
I'm passionate about video production and I care deeply about your success.
It has been my day job for 15 years.
I've helped clients – Both household names and small startups – to solve their video challenges many hundreds of times over.
Of course – We don't yet know what your video will look like – But I can say with confidence that it will exceed your expectations and wow everyone you put it in front of. You can hold me to that.
I don't say these things to brag – I say them so that you can feel absolutely certain that you can count on me to deliver for you.
But don't just take my word for it…
Your Shiny New Video – In Three Easy Steps
From the moment you start working with us, you'll be instantly at ease.
Our simple, proven three-step approach to video production makes producing video a total breeze…
It works every time – Without fail:
No matter what industry you're in
No matter what your budget is
No matter what deadline you're working to
It is a tried and tested format that I first developed 15 years ago, that has been constantly improved over more than a decade with FTSE 100 companies and grassroots startups alike – Each time making the process of producing a video simpler and more cost effective for everyone involved.
Work with our video production company and you'll benefit from it too.
What is the Process of Video Production?
1. Pre-Production:
Pre-Production is the fancy industry name for 'Planning'.
You'll be able to talk about your aims and discover the best way to use video to deliver the results you need.
You'll get the opportunity to look at similar videos to get a better idea of what you can expect and what feels right for you.
You can be involved at every stage, or as much as you like depending on your schedule.
2. Production:
Production is when we get to work creating your video.
You'll be working with an experienced video team, armed with the very latest and most up to date video equipment money can buy – So you can be certain you'll be getting the best quality available and the most reliable and professional guidance.
You'll soon realise that creating a video is far easier than you thought.
We'll be by your side at all times – You'll never feel out of your depth.
You'll never be bothered by unnecessary phone calls or annoyingly long email chains – We're incredibly efficient.
3. Post Production: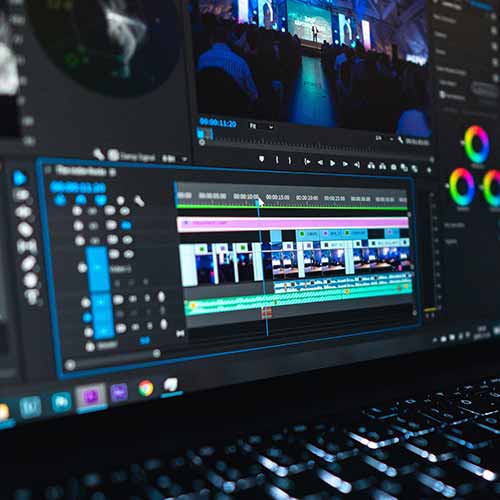 Post Production is the Industry jargon for 'Video Editing'
This is where your video is edited together in to a final, playable file.
No matter your budget – Your video will get the ultimate five star treatment from our video editors.
You'll get stunning graphics, music and stylish effects included as standard.
You'll have a smile on your face as you click play and so will everyone you show it to.
You'll be given plenty of opportunities to review your video and take the time to make sure you're 100% happy.
Your Secret To Stress-Free Video production… Shhh
Very often, people who've not created a video before feel uneasy about the complexity that might be involved.
The best bit about working with us is that you don't need to know anything about video. Nada. Zero.
I'll be right by your side from start to finish – You'll never feel out of your depth and I'll always speak in plain English. You won't hear me talking about video formats, codecs or other (frankly) boring and meaningless jargon. And I won't take up your time with endless e-mails or constant phone calls.
Of course if you want to learn a little along the way, I'm more than happy to show you how it all comes together! But otherwise you can be assured that you'll be left in peace whilst the magic happens behind the scenes. 
With your video project running on autopilot in the background, you'll finally be able to take a moment to pause – fill your lungs with the deep, fresh taste of relief – And feel confident that your video is on the right track.
At last – You'll have the peace of mind that at least one thing on your endless to do list is on schedule for guaranteed, total success.
But we don't stop there…
I'll use the right colours, fonts and imagery so that your video feels like a close friend to your brand. Even the music will be painstakingly chosen using the highest possible quality to reflect the tone that your brand best represents and deserves.
And when you see your video in all its glory for the very first time – The smile that follows will be infectious to anyone around you. Imagine the rush of adrenaline you'll get when you share it with your partner, or a close friend or colleague – And how it'll feel to be the hero who made it happen.
You'll Be Surprised At How Far Your Budget Will Stretch
How much does it cost to produce a video?
Many of our customers were initially concerned about how far their budgets would stretch – And whether they could afford to work with us.
It's true – We've seen tremendous success for our clients in the past 15 years, which has allowed us to work closely with some of the most widely known brands in the world.
However…
No matter how big or small your company is, you'll receive exactly the same level of service which we've become known for.
Complete Video Production: From £2,497
We're incredibly resourceful. We've ditched the things that don't add value and ramped up the things that do.
We're always on the lookout for ways to save you money.
Meaning even the most cash-strapped startups can benefit from our skills and experience.
Here's How It Works:
Call or e-mail us to let us know about your video project.

You'll get

completely free

advice on the best route forward. Even if we're not available (we're often booked up), I promise we'll point you in the right direction. 

If you like what you hear and you'd like to work together, then we'll plan out the simplest, most cost effective way to make it happen!
Our Video Production Service Is Superior Because
I eat, sleep and breathe video. I write about it, I blog about it and if I had a half decent voice I would sing about it. I've seen first hand how successful our clients have become and it's my one and only goal to make your video a success, too.
I'm the only video producer in London to offer unlimited edits. You heard that right – I won't stop until it's 100% right and you'll never pay a single penny more. Sometimes I don't get it right first time. I'm only human. But on the extremely rare occasions where it's not exactly what you had in mind, I'll work around the clock, night and day to make sure you get what you need, when you need it. That's the level of commitment you can expect from me.
I never, ever, ever miss a deadline. And I'm fast. Like blink and you miss it fast. This isn't a skill that can be learnt overnight. It comes from 15 years of in depth experience.
I offer a full money-back guarantee. If the video I produce for you fails to meet your expectations, you can cancel, receive a full 100 percent refund and still keep all of the work I've done. No questions asked. No hard feelings. No problem. That's how confident I am in our service [Note: In 15 years I've never had to do this]
Here's what more of our happy customers have to say!

Action!
Don't click away. Don't bookmark. Don't leave it till tomorrow. Or the next day. Or the week after that.
Shoot me a message today and you'll get all of the guidance and advice you need to set you off on the right path.
I'll look forward to hearing from you and, hopefully, helping you bring your video project to life!
Tom
Video Producer
P.S. Contact us now and pick our brains / get a quote / check availability – Whatever you need! Our advice is totally free of charge. 
PPS. If you're not a fan of online forms, you can e-mail us instead: hello@socialfilms.co.uk
Video production services
Click below to learn more about our individual video production services.
What is video production?
In its simplest form, video production is the process of creating video content from start to finish.
No matter whether it is for a Hollywood blockbuster or a local business, the process is very similar.
The video production company comes up with an idea for a video. They script it, film it and edit it in to a finished video.
Thanks to modern technology, anyone can buy a video camera and record a video.
However, what sets video production companies apart is their ability to understand:
What type of video will work best for your audience
The most cost effective way of producing video

How to generate results
Video production has grown significantly in recent years and is estimated to be worth $135 billion.
In the United Kingdom in 2018, there were nearly 15,000 film and video production companies in operation – almost 8,300 more than there were just ten years prior to that!
What are the benefits of video production?
It's 2020… And video content is everywhere.
On YouTube alone, we watch over 1 billion hours of video every day, so incorporating videos into your digital strategy can significantly boost your rankings and allow your business to reach more customers.
Now more than ever, content needs to stand out from the crowd. Done badly and you'll send people to sleep and damage your reputation. Done well and video production has the power to educate, entertain and turn clicks in to profit.
A professional video production company will allow you to tap in to additional benefits such as increased SEO and better sales conversions.

By 2021, it is expected that the average person will be consuming an incredible 100 minutes of content every single day.
The benefits are clear. There is an insane appetite for video content. It also represents a key opportunity for marketers to increase customer trust and boost brand loyalty.